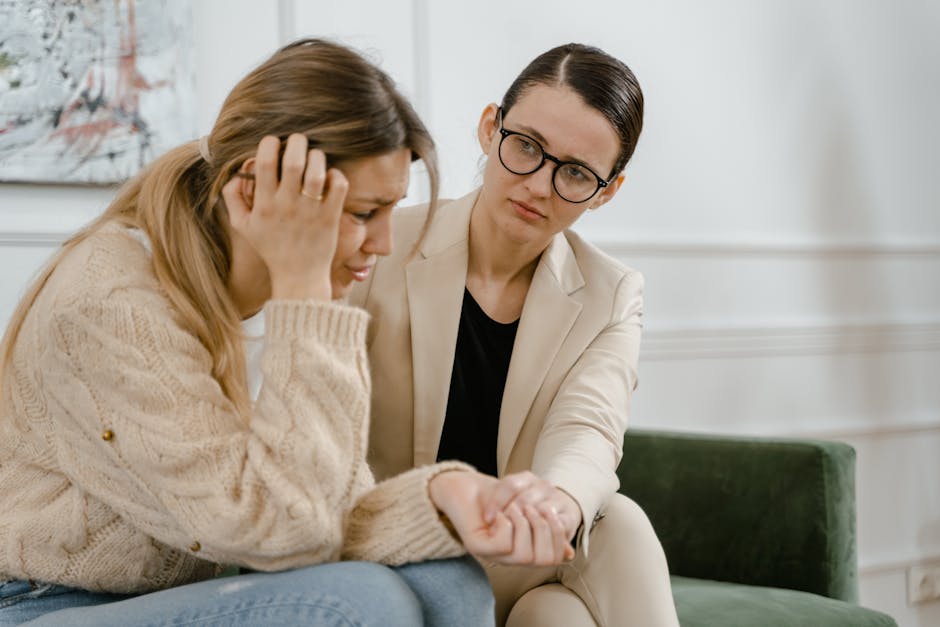 5 Effective Strategies for Managing Anxiety
Living with anxiety can be challenging, but there are effective strategies you can implement to help manage your symptoms. In this article, we will explore five practical techniques that can provide relief and support in your journey towards a calmer mind.
1. Practice Deep Breathing Exercises
Deep breathing exercises are a simple yet powerful tool for managing anxiety. When you're feeling overwhelmed, take a moment to focus on your breath. Sit or lie down in a comfortable position, close your eyes, and take a slow, deep breath in through your nose. Feel your belly rise as you inhale, and then exhale slowly through your mouth. Repeat this process several times, allowing your breath to become deeper and more relaxed with each repetition. Deep breathing helps activate your body's natural relaxation response, reducing feelings of anxiety and promoting a sense of calm.
2. Engage in Regular Exercise
Regular exercise is not only beneficial for physical health but can also have a positive impact on your mental well-being. Engaging in physical activity releases endorphins, which are often referred to as feel-good hormones. These endorphins can help elevate your mood and reduce anxiety. Aim to incorporate at least 30 minutes of moderate exercise into your daily routine, such as walking, jogging, or cycling. Find an activity that you enjoy, as this will increase your likelihood of sticking with it and reaping the mental health benefits.
3. Prioritize Self-Care and Relaxation
Taking care of yourself is crucial when managing anxiety. Make time each day to engage in activities that bring you joy and relaxation. This could include hobbies such as painting, gardening, or reading, or practicing mindfulness and meditation. Finding a quiet space, free from distractions, can help you focus on the present moment and alleviate anxious thoughts. Additionally, ensure you are getting enough sleep, eating a balanced diet, and maintaining a consistent routine. Prioritizing self-care and relaxation will support your overall well-being and help reduce anxiety levels.
4. Build a Supportive Network
Having a supportive network of friends, family, or other individuals who understand your experience can act as a valuable resource in managing anxiety. Reach out to loved ones and discuss your feelings openly. Sometimes, just talking about your worries can provide a sense of relief. Consider joining support groups or seeking the guidance of an anxiety counselor who can offer professional support and coping strategies. Remember, building a strong support network ensures that you're not facing anxiety alone, and it can provide comfort and guidance during difficult times.
5. Challenge Negative Thoughts
Anxiety often stems from intrusive and negative thoughts that can spiral out of control. Learning to challenge these thoughts can help regain control over your mind. When negative thoughts arise, ask yourself if there is evidence to support them. Often, anxiety magnifies the worst-case scenario, leading to unnecessary worry. Instead, try to focus on more balanced and realistic thoughts. Shifting your perspective can help alleviate anxiety and promote a more positive mindset. Additionally, consider keeping a gratitude journal, where you write down things you are grateful for each day. This practice can help redirect your attention towards the positive aspects of your life and reduce anxiety levels.
In conclusion, managing anxiety is possible with the right strategies and support. By incorporating deep breathing exercises, regular exercise, self-care practices, building a supportive network, and challenging negative thoughts, you can take positive steps towards reducing anxiety and living a more fulfilling life. Remember, seeking guidance from an anxiety counselor can be beneficial in developing personalized coping mechanisms and providing professional support along your journey. With commitment and perseverance, you can regain control over your anxiety and embrace a calmer, more balanced state of mind.
: 10 Mistakes that Most People Make